Age 18 died Friday, December 21, 2001 in Appleton. He was born March 16, 1983 in Bakersfield, California. He is survived by his parents, Michelle and Jon Smick, Aurora, Colorado; his grandparents Frederick and Ruby Tietbohl, Aurora, Colorado; and Doc and Dee Mosher, Neenah. Memorial services will be held at a later date. We'd like to say good bye; We love you and miss you, from Mom and Dad. Christopher loved the outdoors and was an avid fisherman. He knew all the good fishing spots on Green Lake and was able to guide others to them. He is gone but not forgotten; from his grandparents.
You can share his short life in a selection of photographs below:
Christ-Centered Art
An online Christian art gallery featuring
inspirational art prints, canvases, giclees,
images, paintings, pictures,
and artwork by gifted Christian artists and painters.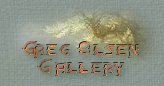 Music: "With this Ring"
Is used with permission and is
© 2004 Bruce DeBoer



Site Navigation
---
Home | Colorado Slide Show | White Water Rafting | Capt. Jesse Sawyer | Joachim Tietbohl | This Page | Ruby's Family Page | Ruby's Memorial Page
---